Homepage > Organizations > Four Easy Steps
Four Easy Steps to Charting your Course
The First Step – Evaluation and assessment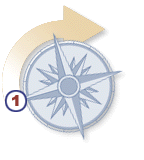 Through a wellness assessment and other online questionnaires, Nurse NavigatorSM can help you evaluate you or your loved one's situation and needs. Online self-assessment tools enable you to prepare for the future with peace of mind.
Once you have completed these assessments, we invite you to call us at 1-877 OUR NNAV (or 1-877-687-6628) so we can discuss the plan options available to you or see our Member Services page for more information.
Take the Next Step – Planning ahead & understanding your options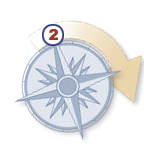 The Nurse NavigatorSM website provides insightful guidance and in-depth articles on a full range of aging and eldercare concerns. In addition, Nurse NavigatorSM members and their families enjoy telephone access to a trained Eldercare Specialist who can answer questions, suggest additional professional resources, or connect you with a Care Manager for targeted assistance with a specific eldercare need.
We invite you to call us at 1-877 OUR NNAV (or 1-877-687-6628) with any questions you may have after reviewing the information available to you on our website.
Third Step – Researching services & finding the right solution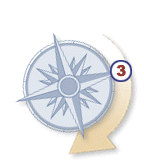 Using the information from assessments and evaluations, our trained Eldercare Specialists can help you pinpoint the right actions and services to enable you or your loved one to enjoy their quality of life as aging issues arise. From enhancing the safety of their home to offering helpful senior care tips to identifying quality professional services, Nurse NavigatorSM acts as your trusted eldercare expert.
Call us at 1-877 OUR NNAV (or 1-877-687-6628) so we can assist you today.
Throughout your journey – Caring support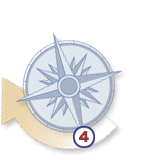 After deciding on an eldercare benefit package, Nurse NavigatorSM smooths the way with significant discounts and preferred rates from many senior housing and professional service options. Updates on important eldercare topics and access to your Care Manager enable Nurse NavigatorSM to be your ongoing partner in compassionate care. Additional services, including periodic check-ins with you or your loved one, can be added through Nurse NavigatorSM as needs change.
Contact us at 1-877-OUR-NNAV (or 1-877-687-6628) for additional details.
Call Us Toll Free
1-877-687-6628 for Elder Care Solutions